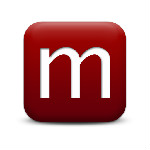 Welcome to our awesome web site!!! We hope that you find it useful, informative, and easy to use. If you have any problems with our web site please contact us and let us know.
We at Moye Bail Bond Company are here to serve you, 24 hours a day, 7 days a week. We will provide you with prompt service and treat you with the respect you deserve. That's why we say "It's better to know us and not need us than to need us and not know us."
We are a bail bond business that strives for excellence in every aspect of our business. After many years working as agents in the bail bond industry, Moye (everyone called Jim by his last name) and I founded Moye Bail Bond Company in 1999. Moye was involved in a motorcycle accident that claimed his life in October of 2003. It is through his foresight and vision that we continue to operate the company today.
We strive to run a successful business in a competitive market. Our goal is to run a Christian, ethical, and trustworthy company.